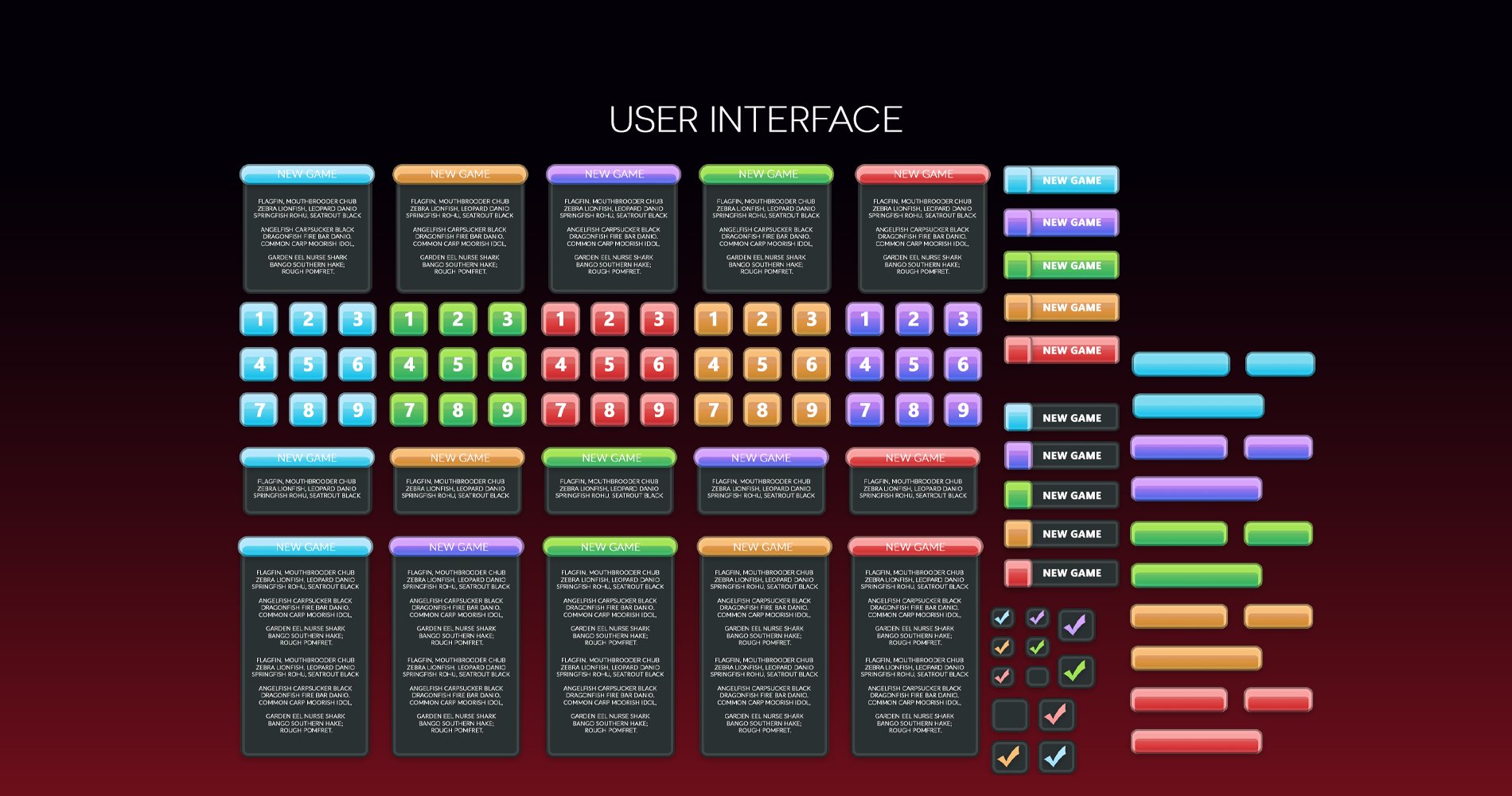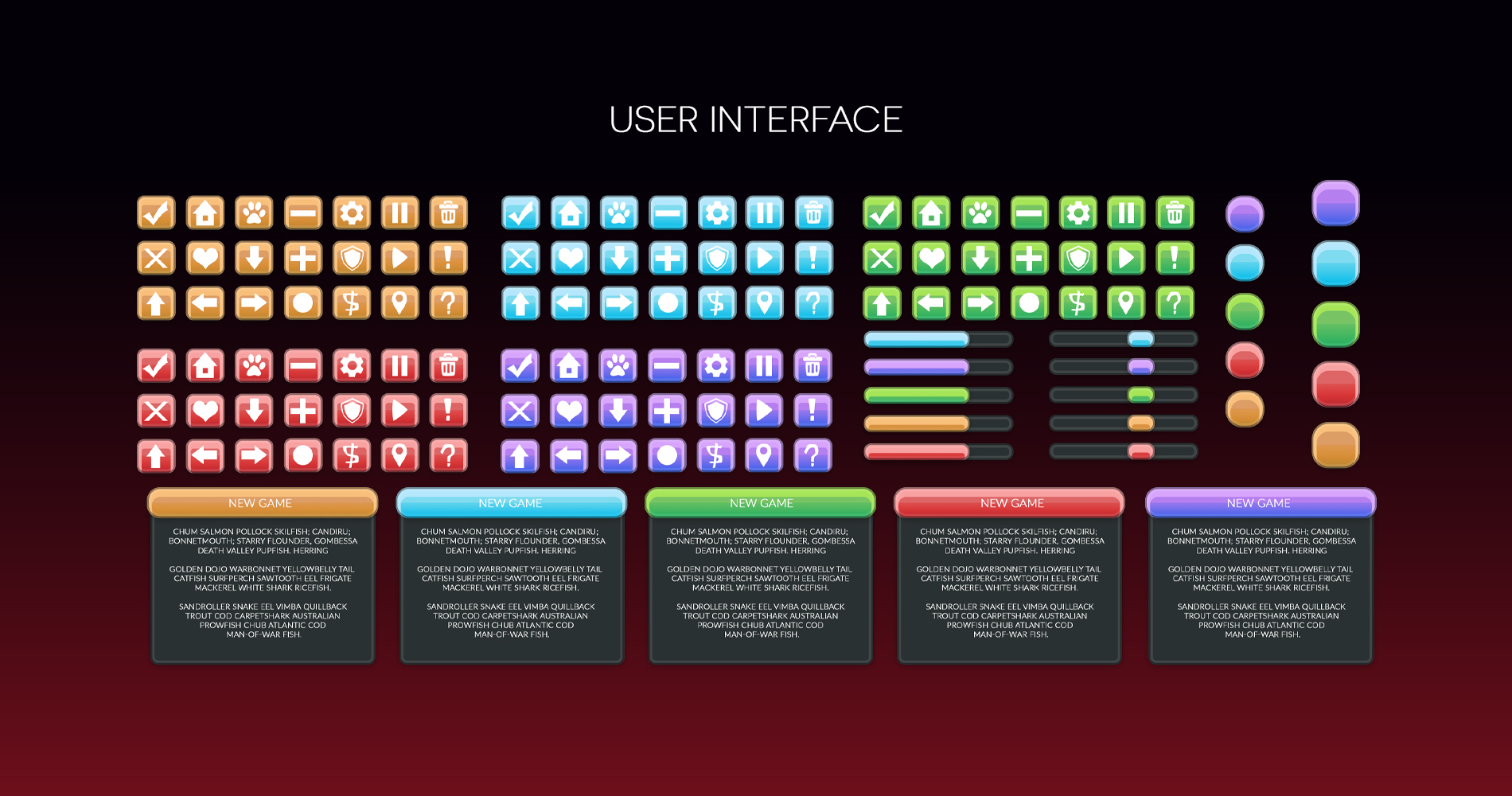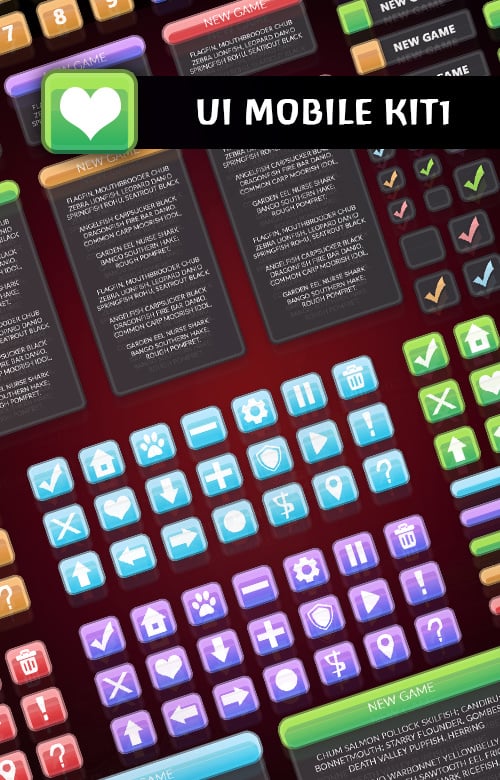 A beautiful graphical interface for your mobile and PC games.
Very light and simple interface,
has a huge number of buttons and icons. It has 5 color options.
Great for initial projects or quick games.

You can also purchase vector graphics separately and edit the layout without losing quality.
(Only PSD Adobe Photoshop)
BUY PSD [VECTOR] UI MOBILE

List files [Many COLORS (Blue, Red, Green, Purple, Orange)]
+ Files UI [226 Files, PNG UI Elements: Transparent]

Only PNG files are provided free of charge in this package.

Created by using following software
...